What is radio wave cleaning?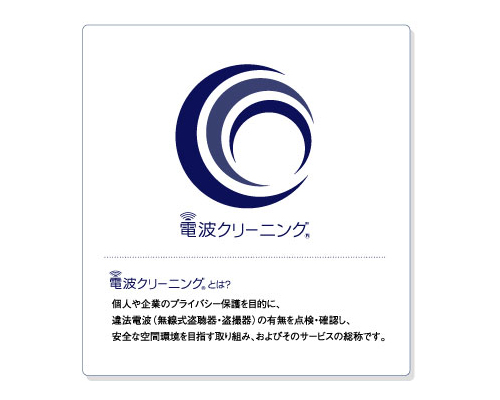 Places where radio wave cleaning may be required
Hot springs, super sento, hotels, inns, esthetics, department stores, amusement parks, theme parks, golf courses, sports clubs, fast food restaurants, convenience stores, karaoke shops, izakaya chains, cafes, financial institutions, various Corporations/unions, offices, school facilities (university/high school/junior high school/elementary school, etc.), home, etc.
| | |
| --- | --- |
| Wiretapping crime | When important confidential information is gathered by a third party by tapping into telephone and internet-based conversations, often without consent from the offended party |
| Voyeur crime | Places and events for unspecified number of young women and toddlers |
The need for radio wave cleaning
Since the sale of Signal Police in October 2007, "electric wave cleaning", which checks for the presence or absence of eavesdropping/voyeur devices, has gradually spread in various fields.
A large number of "Signal Police" have been introduced to major corporations, well-known facilities, schools, hotels, etc., and there are many requests for media coverage, lecture requests, store openings at exhibitions, etc.
You can see the high level of consciousness.
We are convinced that "electric wave cleaning" will become an indispensable service to protect the privacy of individuals and companies in the future.
| | |
| --- | --- |
| Implemented radio wave cleaning at a political party headquarters | Lecture at a certain party hall |
| State of the event at Tokyo Big Sight | Lecture at All Travel Association Meeting |
| Lecture at Securion Group | Lecture at Zenei Group Zeneikai |